掌握这些刀法,你就是烹饪界的明日之星!
MSN
2022/12/2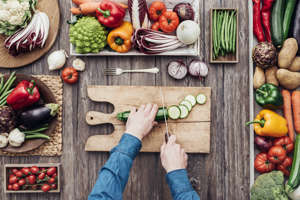 烹饪是一门艺术,厨刀是厨师展示厨艺的工具。技巧娴熟的切片和食材的成型,不仅影响了烹饪的准备过程,也影响了它的外观。 这些刀法可以帮助任何喜欢烹饪的人提高烹饪技巧。
Cooking is an art and the kitchen knife is the tool with which chefs display their craft. The skillful slicing, and shaping of the ingredients, not only affects the preparation of the dish but also how it looks when plated. These knife-cut techniques can help anyone who enjoys cooking ace up their culinary skills.

切丝
Julienne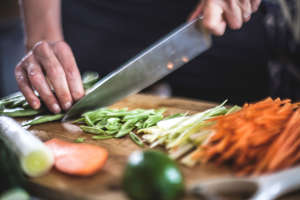 © Enrique Díaz/7cero/Getty Images

这种技术适用于需要精细切割的蔬菜和水果。切片的尺寸几乎相同,大约为0.125英寸x 0.125英寸x 1到2英寸(0.3 cm 0.3 cm 3-5 cm),切完片后,重叠后再切成细丝,主要用于制作沙拉或煎制蔬菜。
This technique is applied on vegetables and fruits that require very fine cuts. Slices have an almost equal measurement – about 0.125 inch x 0.125 inch x 1 to 2 inches (0.3 cm × 0.3 cm × 3-5 cm) – and have a thin, matchstick-like shape. Julienning mostly works for vegetable used in salads or to be sautéed.

切丁
Brunoise Dice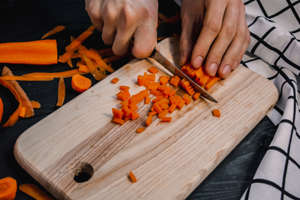 © Stanislav Honcharuk/Getty Images

最小的切丁从切成细条后开始,每边切成约0.125英寸(2-3毫米)的小方块。
This smallest dicing cut begins where Julienning ends. The Julienned strips are further cut into small cubes measuring about 0.125 inch (2-3 mm) each side.
Batonette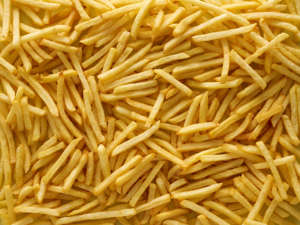 在法语中,Batonette是指挥棒的意思。Batonette是把食材切成长方体,长0.25英寸,宽0.25英寸,宽2.5-3英寸(0.6厘米,0.6厘米,5-6厘米)。流行的炸薯条用的土豆就是用这种方法切的。
French word for baton, the Batonette style is used to cut ingredients into cuboid blocks that measure 0.25 inch x 0.25 inch x 2.5-3 inches (0.6 cm × 0.6 cm × 5-6 cm). Potatoes for the popular French fries are cut using this technique.

切条
Baton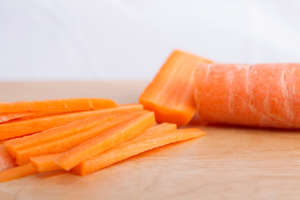 © Andrew1Norton/iStock / Getty Images Plus Carrot batons - stock photo

这种切工产生的长方体略大于Batonette。胡萝卜和黄瓜可以切成0.25英寸x 0.25英寸x 2-3英寸(0.63厘米x 0.63厘米x 5-7厘米)大小的棒状,每根都可以用来做沙拉。
This kind of slicing produces cuboid-shaped ingredients slightly larger than Batonette. Carrots and cucumber can be cut in stick-shaped sizes of 0.25 inch x 0.25 inch x 2-3 inches long ( 0.63 cm x 0.63 cm x 5-7 cms) each using the technique and served as salad.
柱状
Pont-Neuf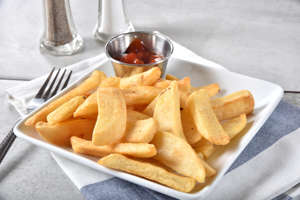 较软较厚的薯条切成长方体,长约2-3英寸(7-8厘米),厚0.5英寸(1厘米)。这种技术通常应用在土豆上,切土豆之前必须清洗和干燥。
The softer and thicker type of French fries are cut in the cuboid shapes that measure about 2-3 inches (7-8 cm) in length and 0.5 inch (1 cm) in thickness. The technique is applied usually on potatoes, which must be washed and dried before cutting.
斩切刀

Rock Chop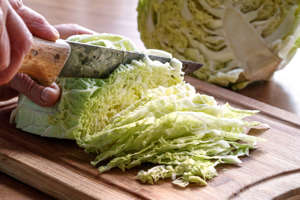 © MassanPH/Getty Images

不需要精细切割的食材可以用这种技术切割。与横切法类似,而且速度几乎和横切法一样快,这种技术需要用刀片的边缘来切菜,当蔬菜被向前推进时,刀片会保持静止。
Ingredients that do not require fine cuts can be chopped using this technique. Similar to, and almost as fast as, the cross chop, the technique requires slicing by the edge of the blade, which stays still while the vegetable is pushed forward.
Paysanne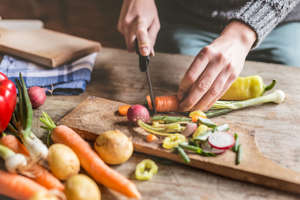 © Anchiy/Getty Images

Paysanne是一种根据被切蔬菜的形状进行切片的技术。所以,土豆会被切成方块,豆子会被切成圆圈等等。结果总是会有更小的配料,足够做汤了。
A rough style, Paysanne is a technique where the slicing is done according to the shape of the vegetable being cut. So, potatoes will be cut in cubes, beans in circles and so on and so forth. The result will always be smaller pieces of the ingredients, fine enough for soup.
菱形丁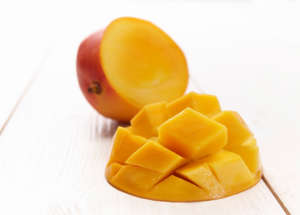 © Riess Studio/Getty Images

水果和蔬菜通常被切成这种样式的菱形。每片的尺寸约为0.40英寸x0.40英寸x0.15英寸(10毫米10毫米3毫米)。然而,菱形丁需要大量的练习来掌握,因为它涉及到非常精确的切片与刀尖。
Fruits and vegetables are sliced in the shape of a diamond with this style. The size of each slice is about 0.40 inch x 0.40 inch x 0.15 inch (10 mm × 10 mm × 3 mm). Lozenge, however, takes a lot of practice to master as it involves very precise slicing with the tip of the knife.