双语 | 7种米其林星级厨师盛赞好吃的简单面食,在家也能自己做!

作者:akonstantinides@businessinsider.com (Anneta Konstantinides)
INSIDER 中的
|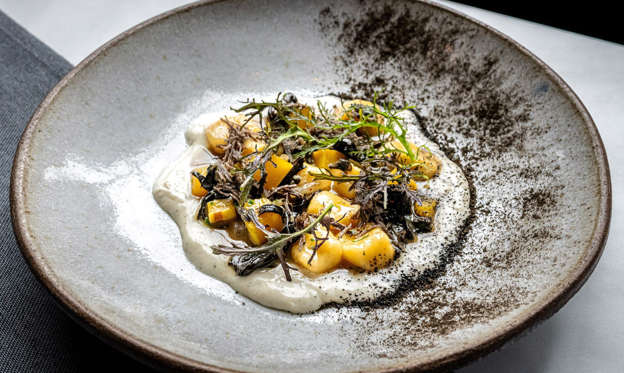 7种米其林星级厨师觉得好吃的简单面食
Insider要求米其林星级厨师分享他们最喜欢的意大利面食,以及轻松重新制作它们的技巧。
Srijith Gopinathan建议将意大利面条和白松露结合在一起,制成"非常丰富的"意大利面。
乔什·埃米特(Josh Emett)告诉Insider,他最喜欢的carbonara食谱是"任何厨师都必须具备的食谱",而且只需10分钟即可完成。 亚历克斯·洪(Alex Hong)喜欢制作一个大千层面,他说:"千层面每天挂在冰箱里会越来越好。"
访问Insider的主页以获取更多故事。
o share their favorite pasta dishes, along with tips to easily re-create them.
Srijith Gopinathan recommends combining tagliatelle with white truffles for a "sinfully rich" pasta dish.
Josh Emett told Insider that his favorite carbonara recipe is a "must-have in any cook's repertoire" — and only takes 10 minutes to make.
Alex Hong loves whipping up a big lasagna, which he said "gets better every single day it hangs out in your fridge."
Would you like red or white sauce? Long strands of spaghetti or short pieces of penne? Bowls of noodles topped with meat, or just drizzled with olive oil and colorful veggies?
The options are endless when it comes to pasta, an ingredient so versatile that there's truly a dish for everyone.
So Insider asked Michelin-starred chefs to share the pasta dishes that they love whipping up in the kitchen, plus their tips and tricks so you can easily re-create them.
From squash and sage gnocchi to cacio e pepe, these delicious dishes will have you ditching your regular old spaghetti.
Read the original article on Insider
声明:本文由微软资讯(Microsoft News )内容合作伙伴授权发布,内容观点谨代表作者本人意见,与微软资讯(Microsoft News)及微软无关。
© Joe Weaver